DynaCollect
PI: 施吉昇教授, CoPI: 林桂傑教授
計畫簡介:
隨著IOT技術的發展,機器人的靈活性已經可以有高度的提升,儘管現階段仍屬於高價研發市場,一旦機器人的成本能夠降低到合理的範圍,市場規模會使新一代機器人的應用有極大的發展潛力。臺大IoX創新研究中心的DynaCollect團隊致力於開發各類物聯網的先進技術和未來應用,過去曾展示過感知學習個人化智慧家庭、動態大樓逃生指示系統、與微型室內自航監控無人機。我們此次的研究成果是一套利用一般相機及低價電腦,自創室內定位、導航及避障功能,成功建立了先進AI技術的智能無人自主系統,能夠讓智能機器人在室內自動定位,自主移動,辨識人員,並跟隨人類行動。此核心技術也可以用於許多室內移動式設備,提供自主移動導航的基本能力,以建立智慧工廠,智慧醫院, 智慧倉庫等。此次展出將演示我們自己開發的小機器人在室內自主移動,與人互動,隨人同行。歡迎大家一起來經歷有機器人伙伴的未來!
Members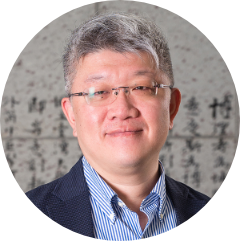 施吉昇 Daniel Shih
計畫主持人
國立臺灣大學
資訊工程學系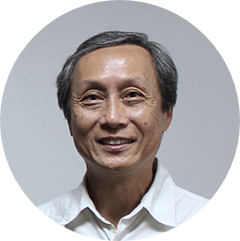 林桂傑
Kwei-Jay Lin
共同主持人
University of California, Irvine
Electrical Engineering & Computer Science
Publications
M. M. Rathore, "Distributed Smart Street LED Lights for Human Satisfaction in Smart City: Student Research Abstract", in Proceedings of the Symposium on Applied Computing, New York, NY, USA: Association for Computing Machinery, 2017, pp. 231–234.
Z. Huang, K. Lin and C. Shih, "Supporting Edge Intelligence in Service-Oriented Smart IoT Applications", in 2016 IEEE International Conference on Computer and Information Technology (CIT), pp. 492-499.
C. Shih et al., "Designing CPS/IoT applications for smart buildings and cities", IET Cyber-Physical Systems: Theory & Applications, vol. 1, no. 1, 2016, pp. 3-12.